Fresh Prints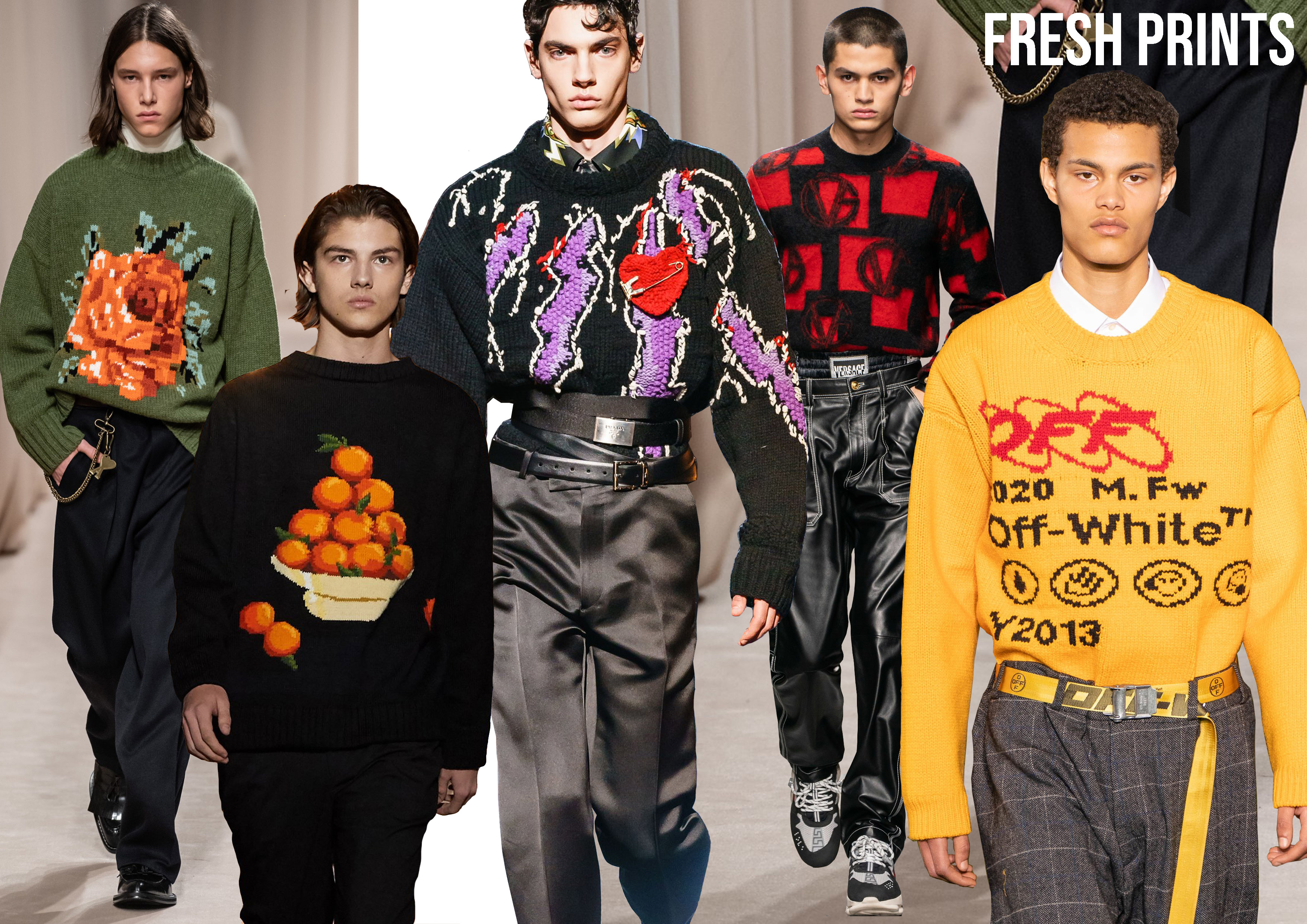 Statement sweaters are the new trend to add to your line-up. They're loud and bold and nothing like the prints you already own. Let your knitwear do the talking for you in this season's wild patterns and prints. Spotted: Off-White, Prada, Versace, and Casablanca.
Suit Yourself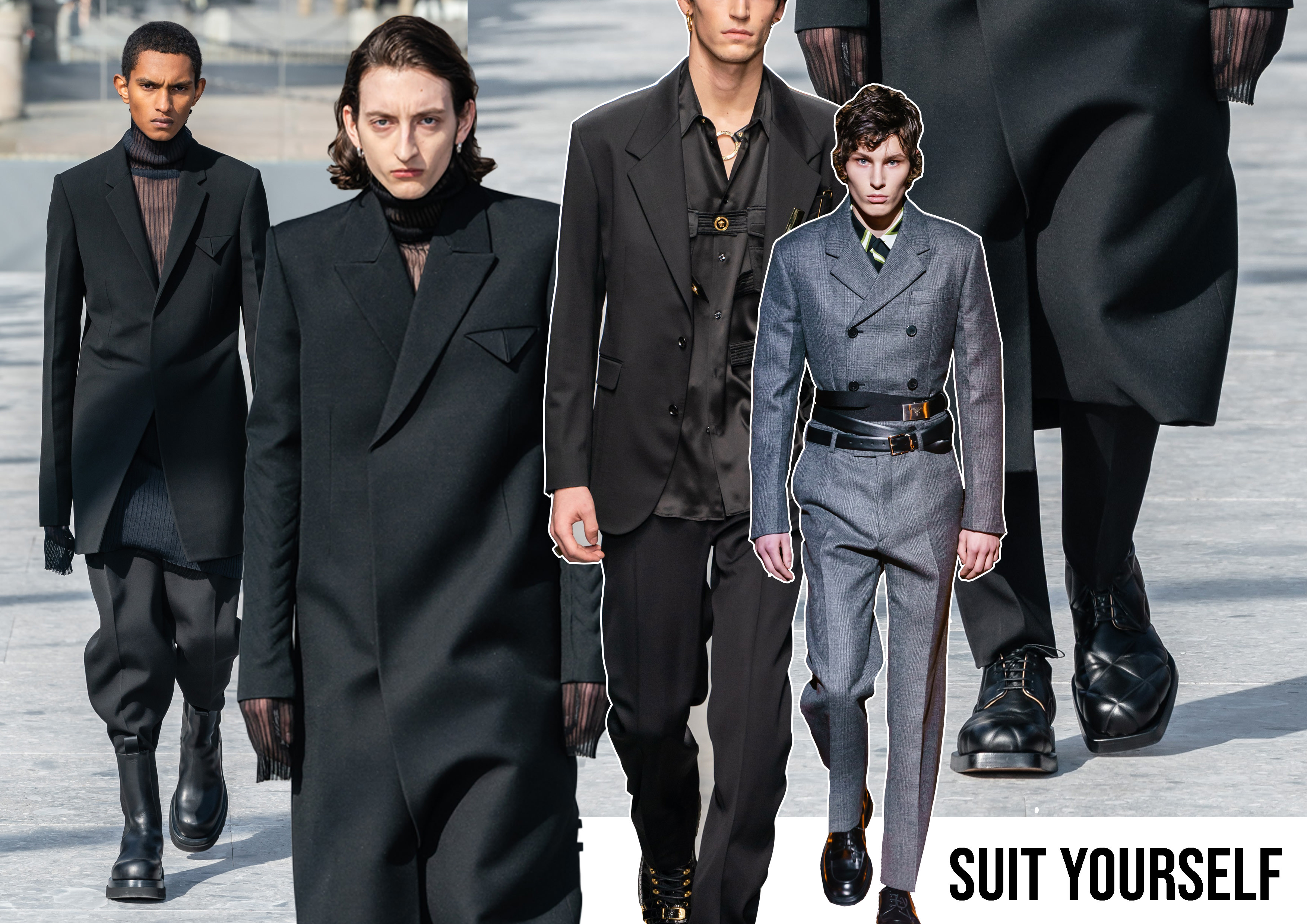 It's time to suit up. The classic suit is re-visioned in a new vision to create a modern yet quintessential look. From a skinnier shape to the contrasting over-sized versions, a good statement suit will be the must-have addition to your wardrobe this season. Be that refined and sleek go-getter in a cutting-edge spankin' new three-piece. Brands to look out: Givenchy, Bottega Veneta, and Prada.
Prep School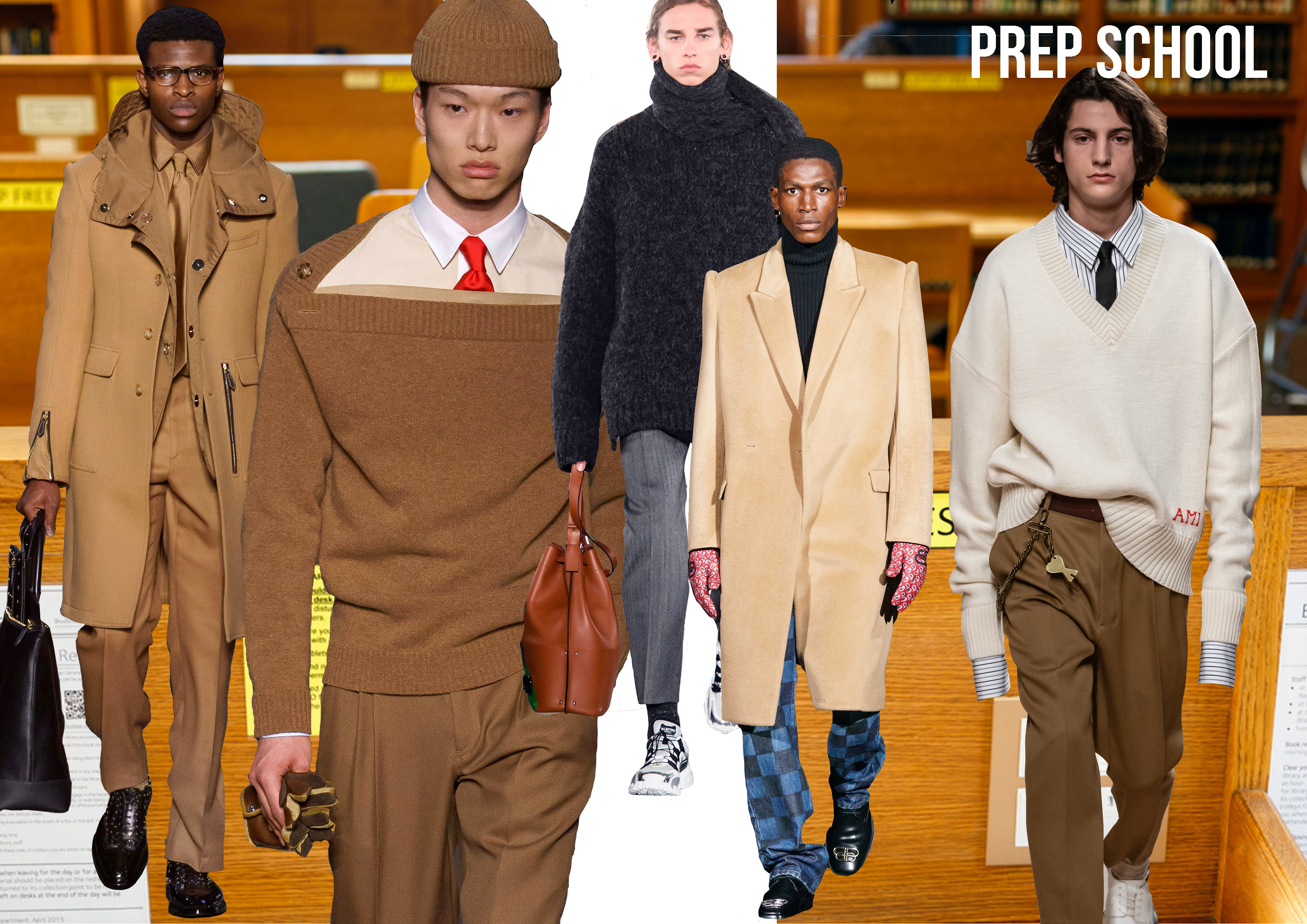 Prep is back if you had any doubts. The catwalks were taken over by prep-school vibes. Classic tailoring, precise collars, check patterns, and jumpers over shirts. Not to miss: The resurgence of the perfect tie. The perfect accessory? A suitcase with that research paper you've been working on. What to wear to class? Ami Alexandre Mattiussi and Valentino.
New Armour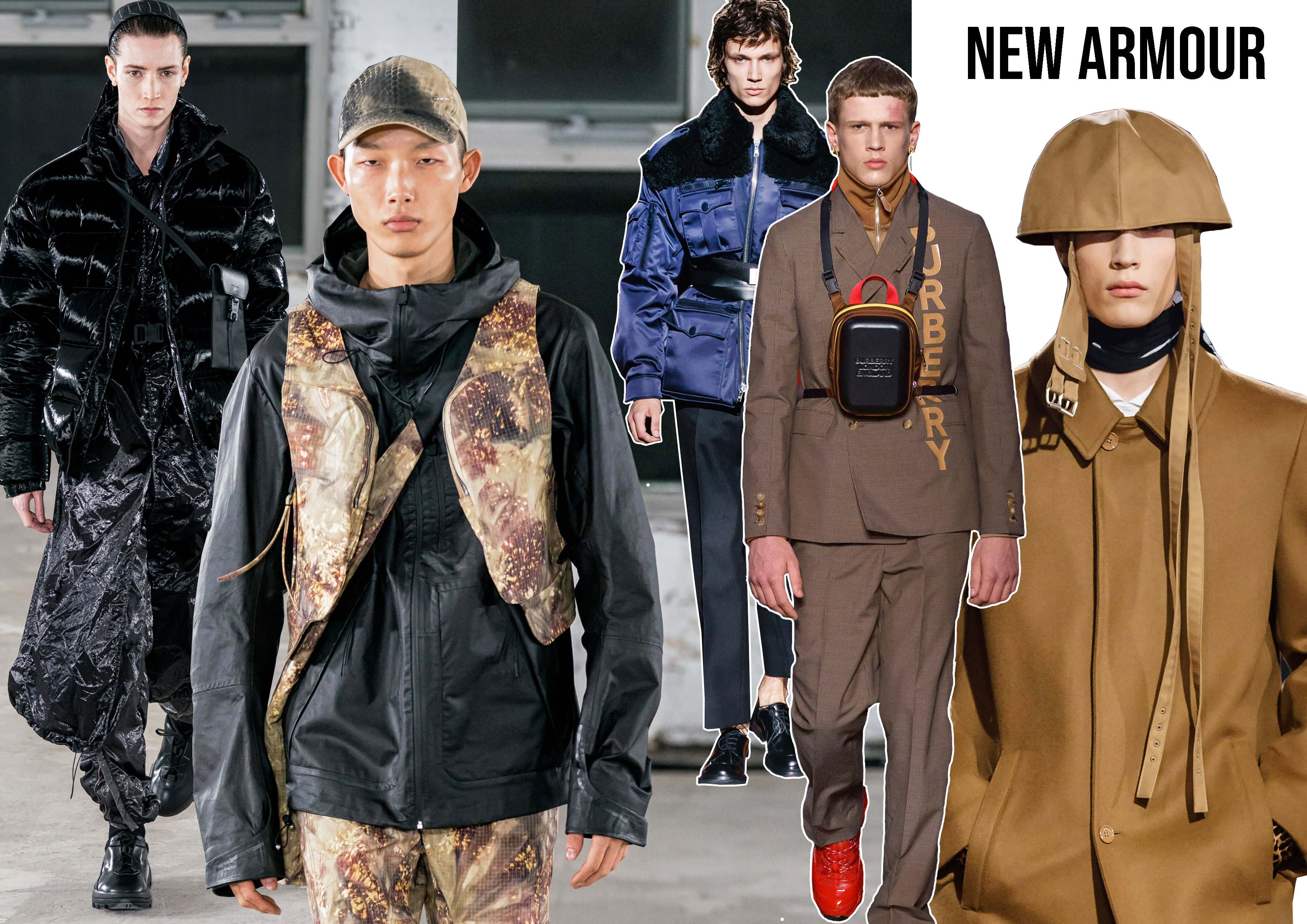 It's all about strong and minimal silhouettes that seem to take inspiration from Japan's samurai films. Ample pants, modern revistits of the Hitatare jackets, and Kasa inspired hats. Take a visual cue from the east for a fresh new take on dressing for the colder season. Balance these power pieces with wardrobe essentials for a bold look. For a stylish strategy look to Raf Simons.
Alpine Man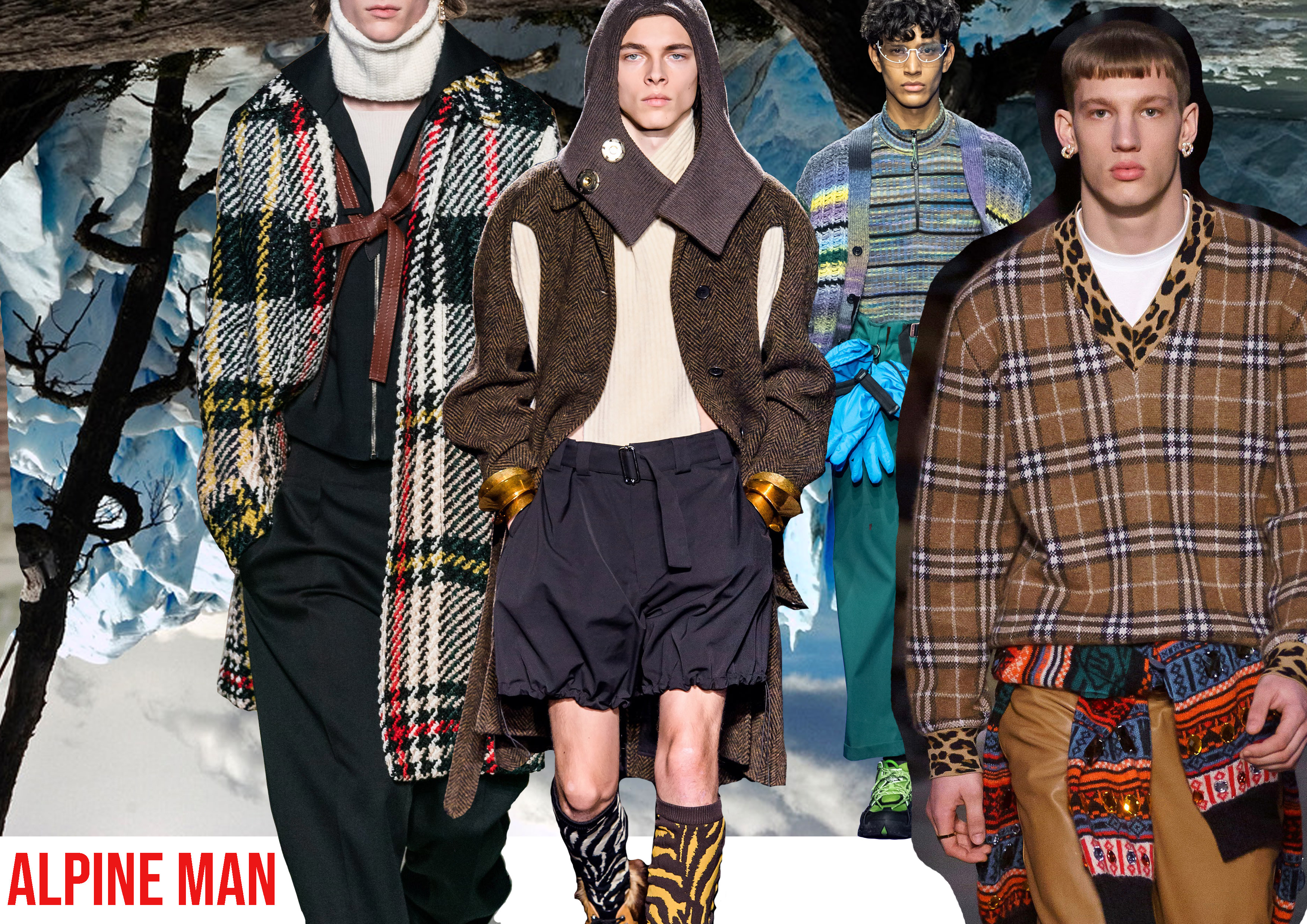 There's a strong Alpine vibe all over the men's shows. From fabrics that could decorate the inside of a Chalet to a mountain man look in diverse flannels and plaids. Also spotted: Hiking outfits in a stylish fresh twist with a focus on tech fabrics and lots of nylon. Time to trek to the unknown and get cozy in the fireplace in pieces from Jacquemus, Prada and JW Anderson.