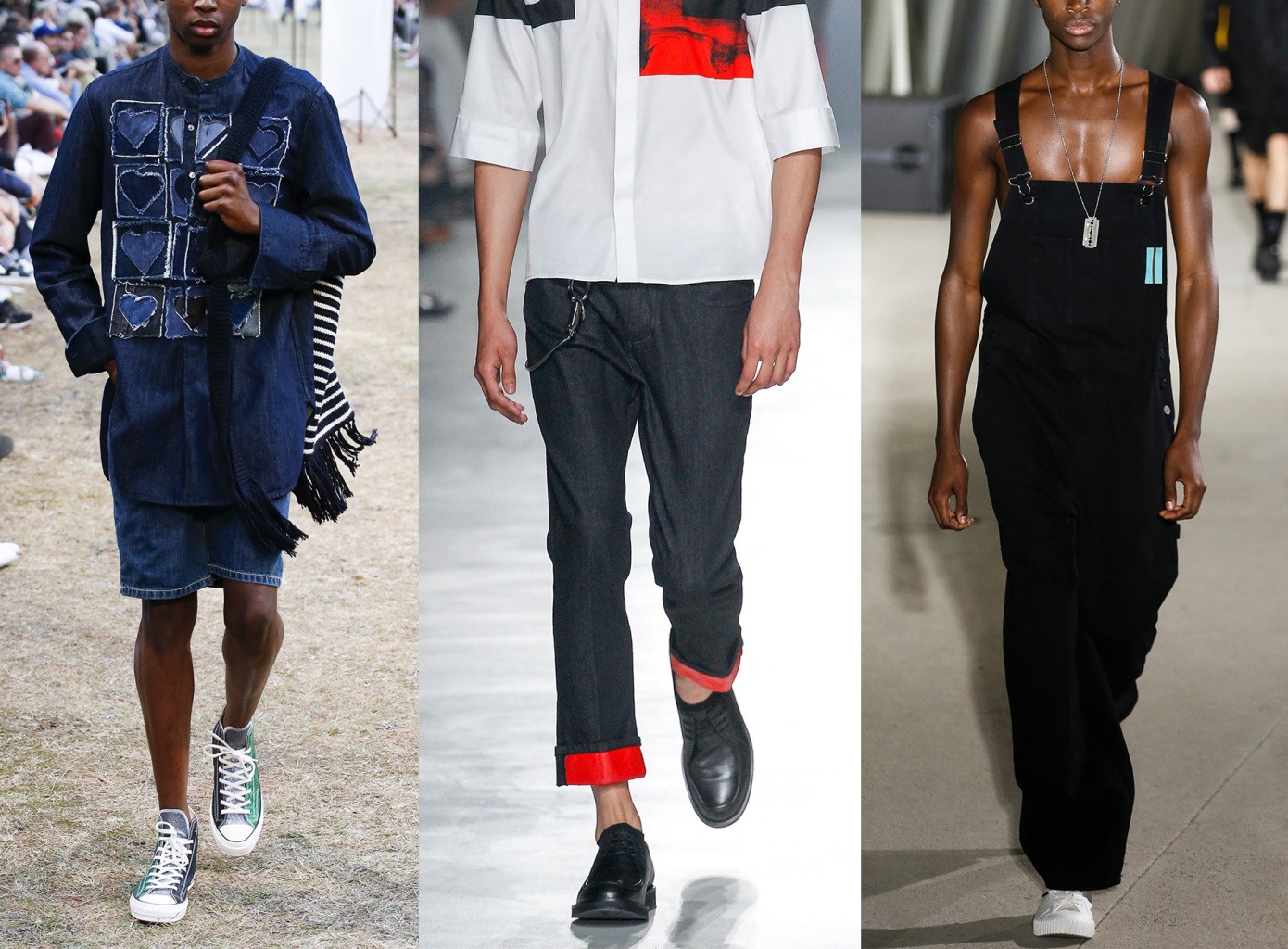 TEAM DENIM
Rooting for the Blues? You're in luck, this season denim is still on the starting team with a few new plays. Overalls are going to be big for SS18, as well as head-to-toe denim, Canadian Tuxedo anyone? Fringed, destroyed and embroidered have carried over with updates such as new hemlines and pops of color.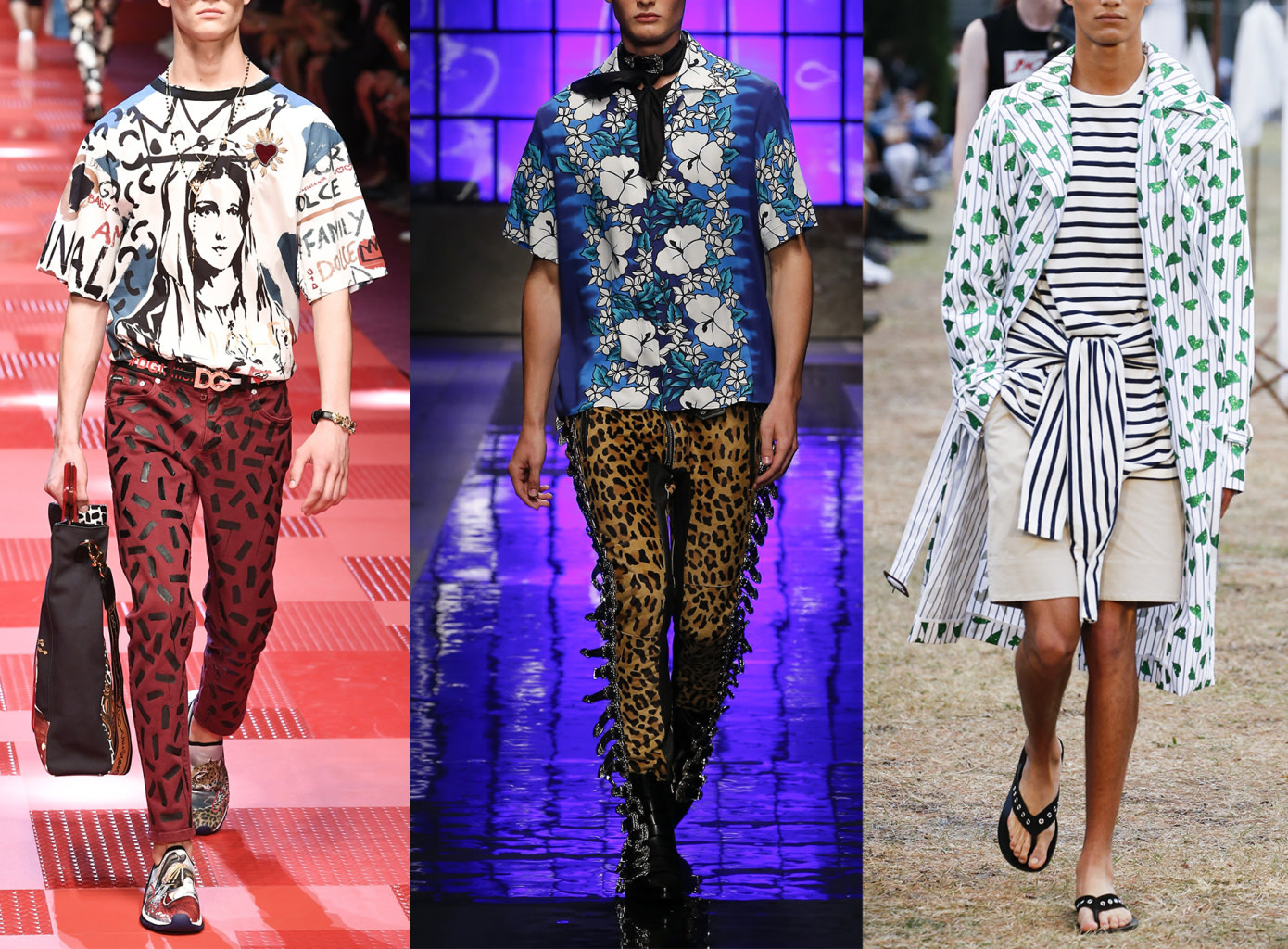 SIR MIX-A-LOT
Stripes with stripes? Leopard print with Hawaiian print? Part rocker, part surfer? A sailor in the city? Why not! Dolce & Gabanna, Dsquared2 and Loewe all sent mixed signals down the runway that transmit a unified message: breaking the traditional rules of 'matching' not only works, but looks cooler and newer than ever. Mix it up and make it your own.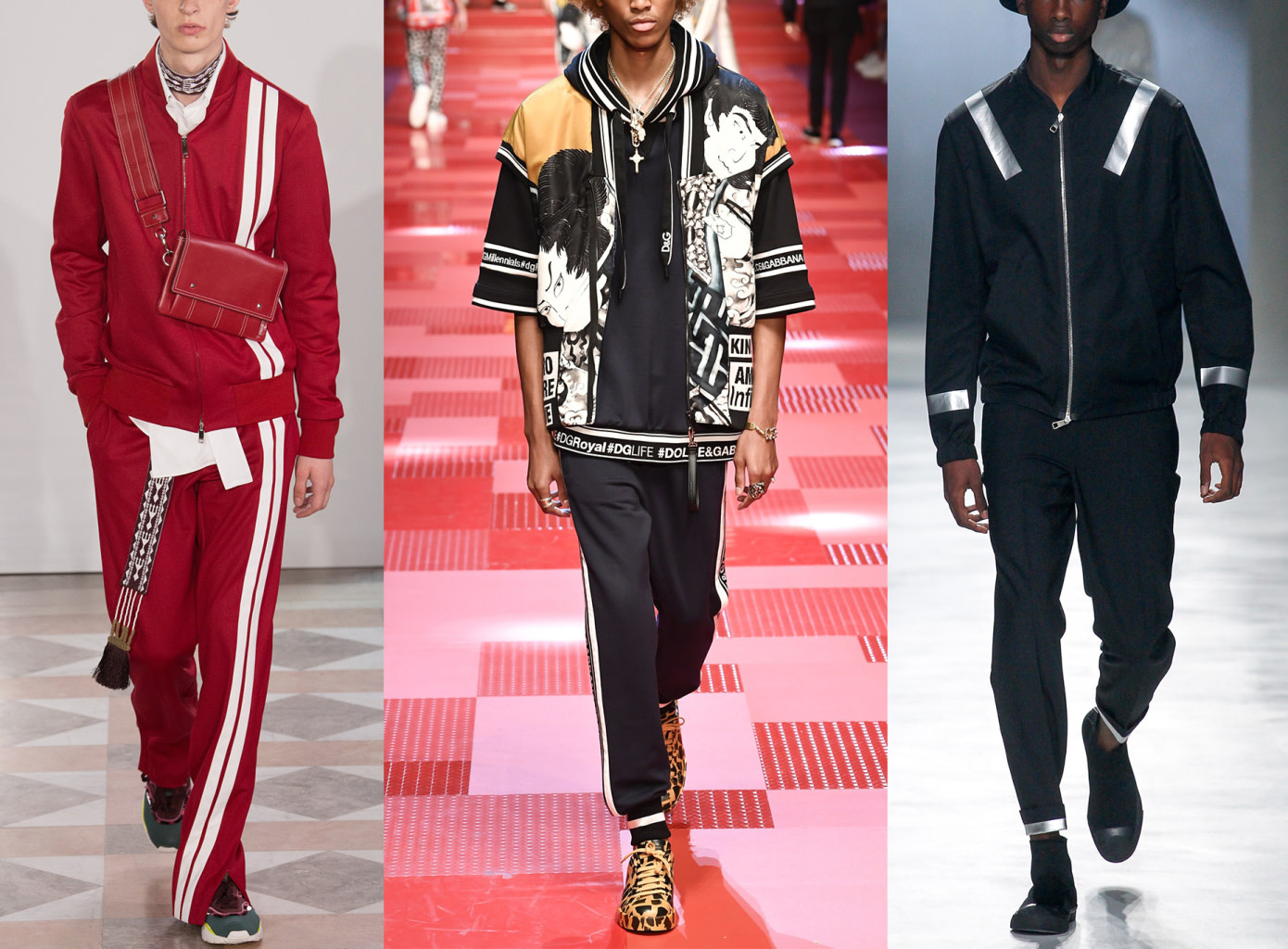 A LIFE OF LEISURE
Leisure seeker, this season is for you! If you are still stuck in the grind of the 9-5, SS18 presents an array of very comfortable options that can work from the office, to the couch, to the gym and everything in between (yes even a night out). Forget the 1970's association, for 2018 this retro basic is the new nuevo! Sport-inspired, tech details, and elastic waistbands are all the rage.