SPORT UTILITY
Utility never really goes out of style and has quickly become one of the most constant themes in men's fashion. But this season, fashion's loyal foot soldiers have given the trend a strictly modern spin. The dedication to the athleisure trend has bred sport utility: A combination of sports materials mixed with utility silhouettes and pockets a plenty.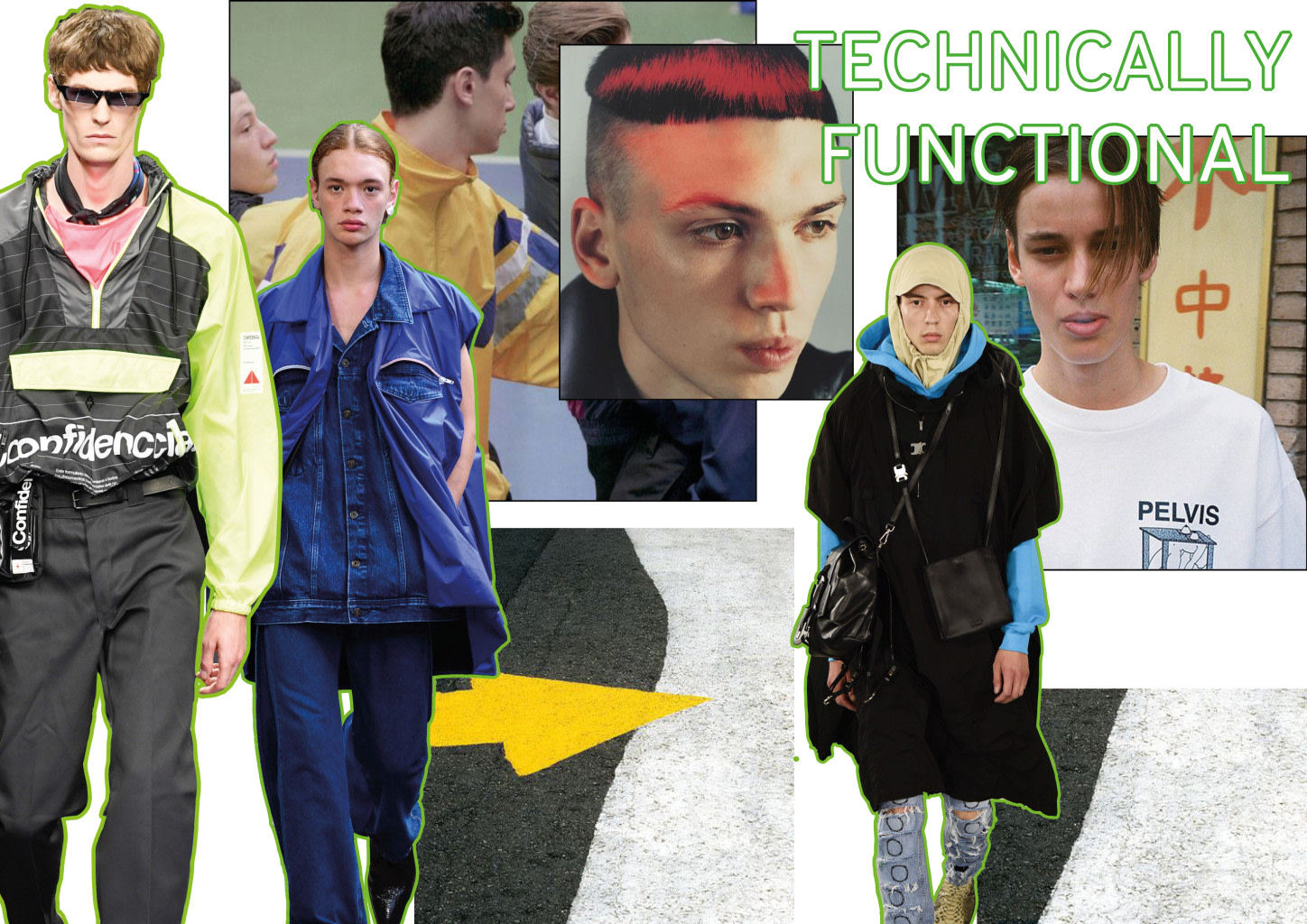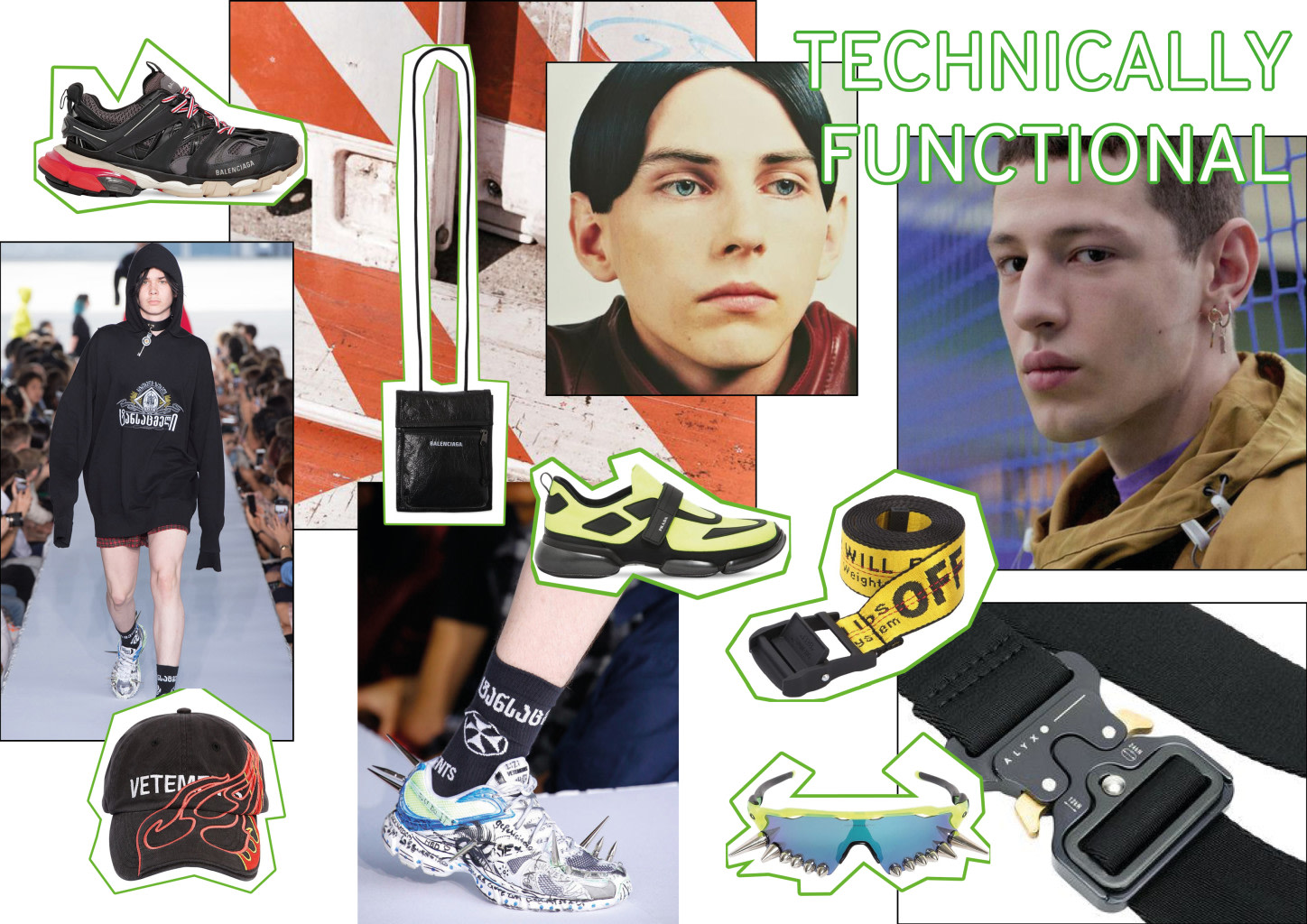 TROPICAL SAFARI
The evergreen safari trend gets injected with bold neon colors, prints and logos this SS19. Go wild in colorful camouflage, explore hands-free in a bright Prada belt pack and take cover in a bucket hat.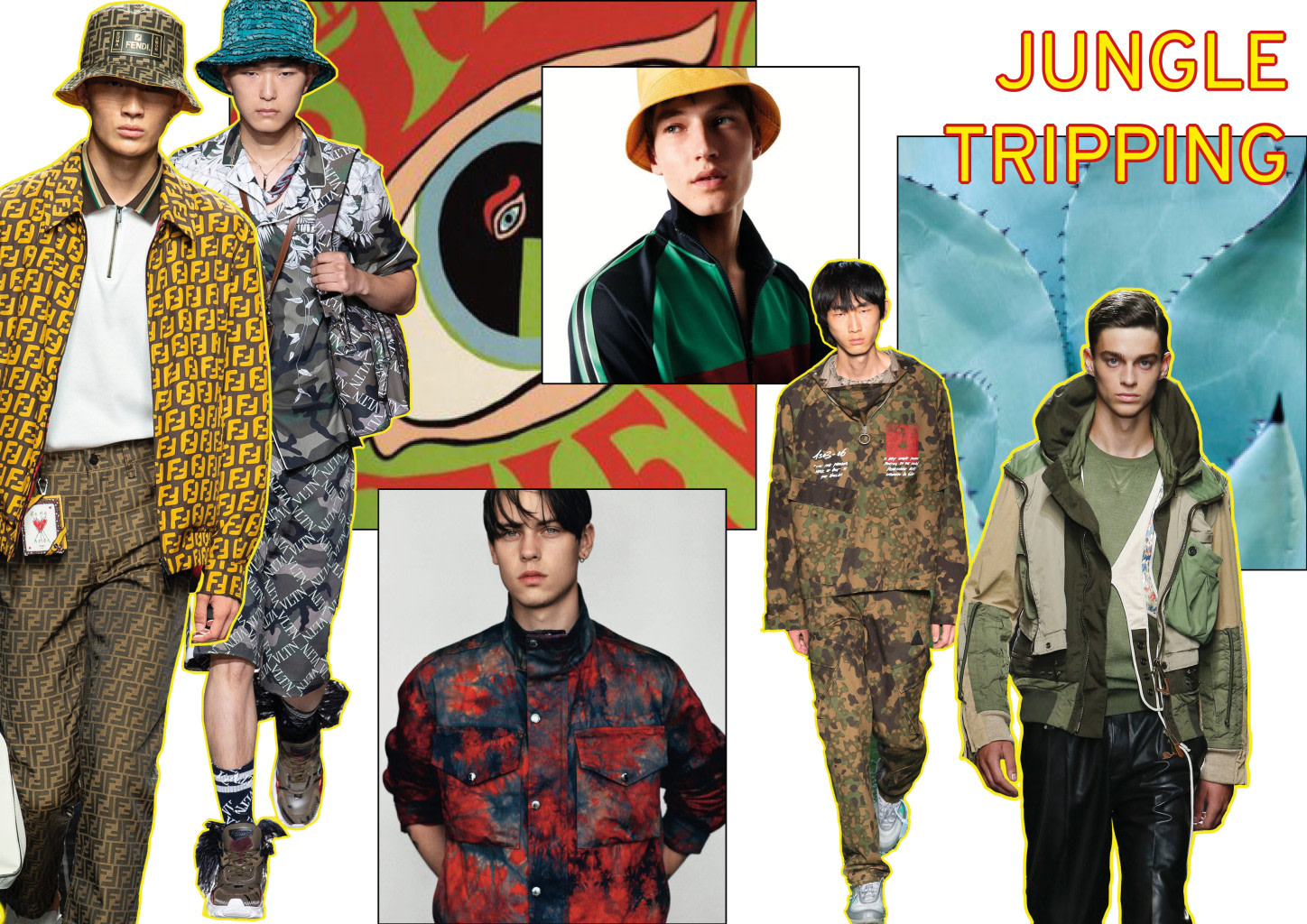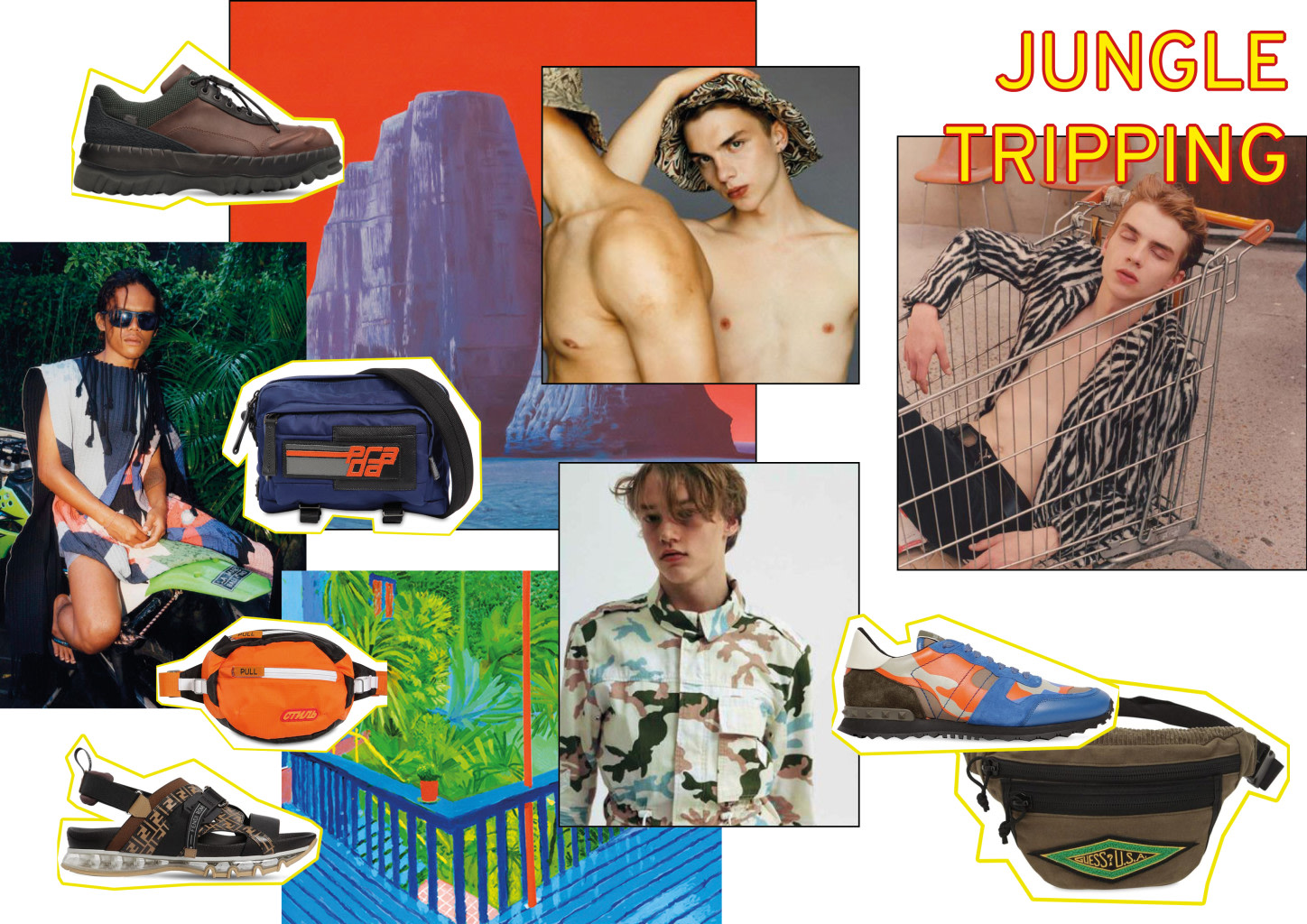 NEW TAILORING
The suit has been elevated for SS19. Taking references from the 80s and incorporating couture craft has led to a revamped approach to tailoring, breaking the conventional rules of elegance and redefining the term "chic" for 2019.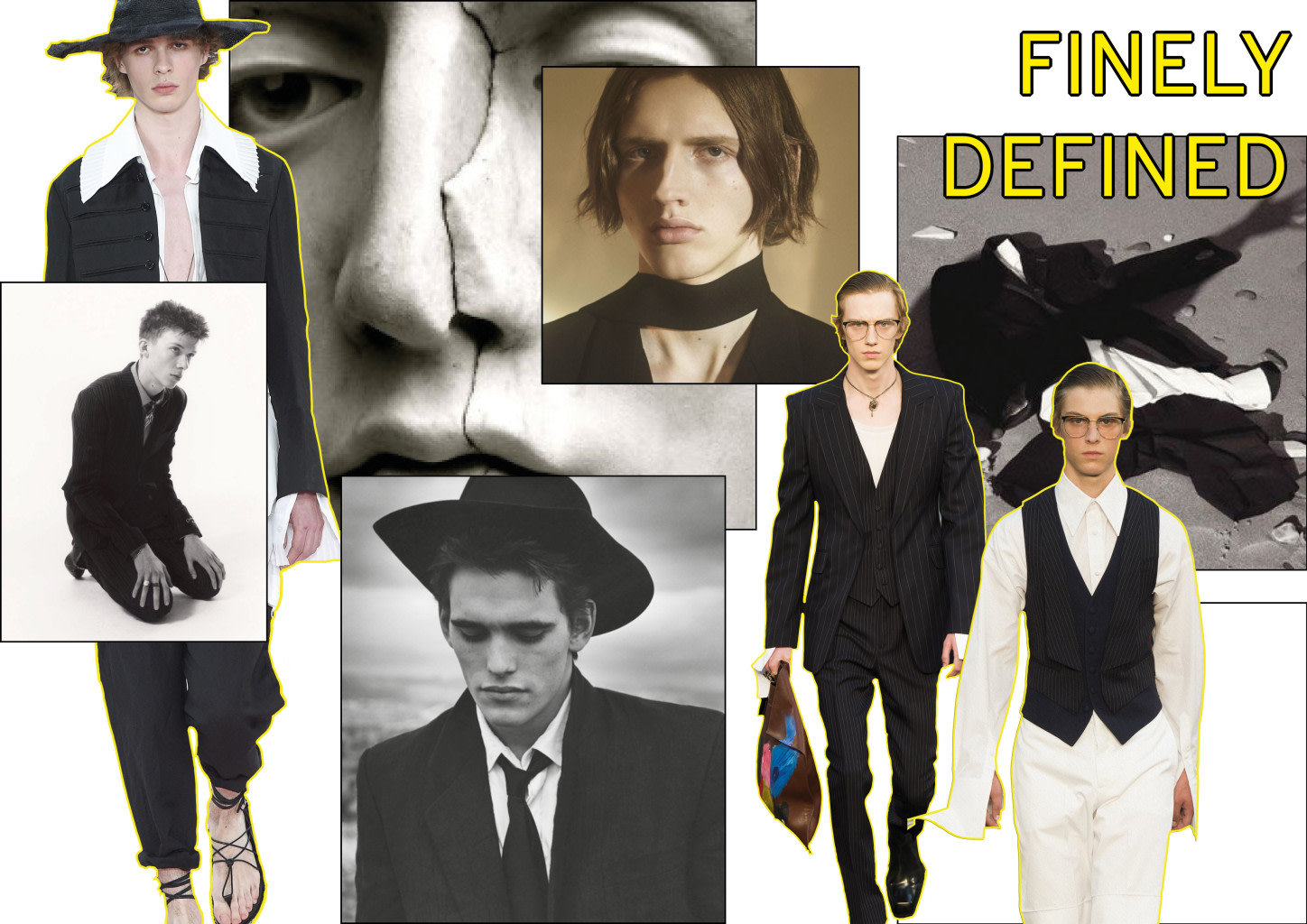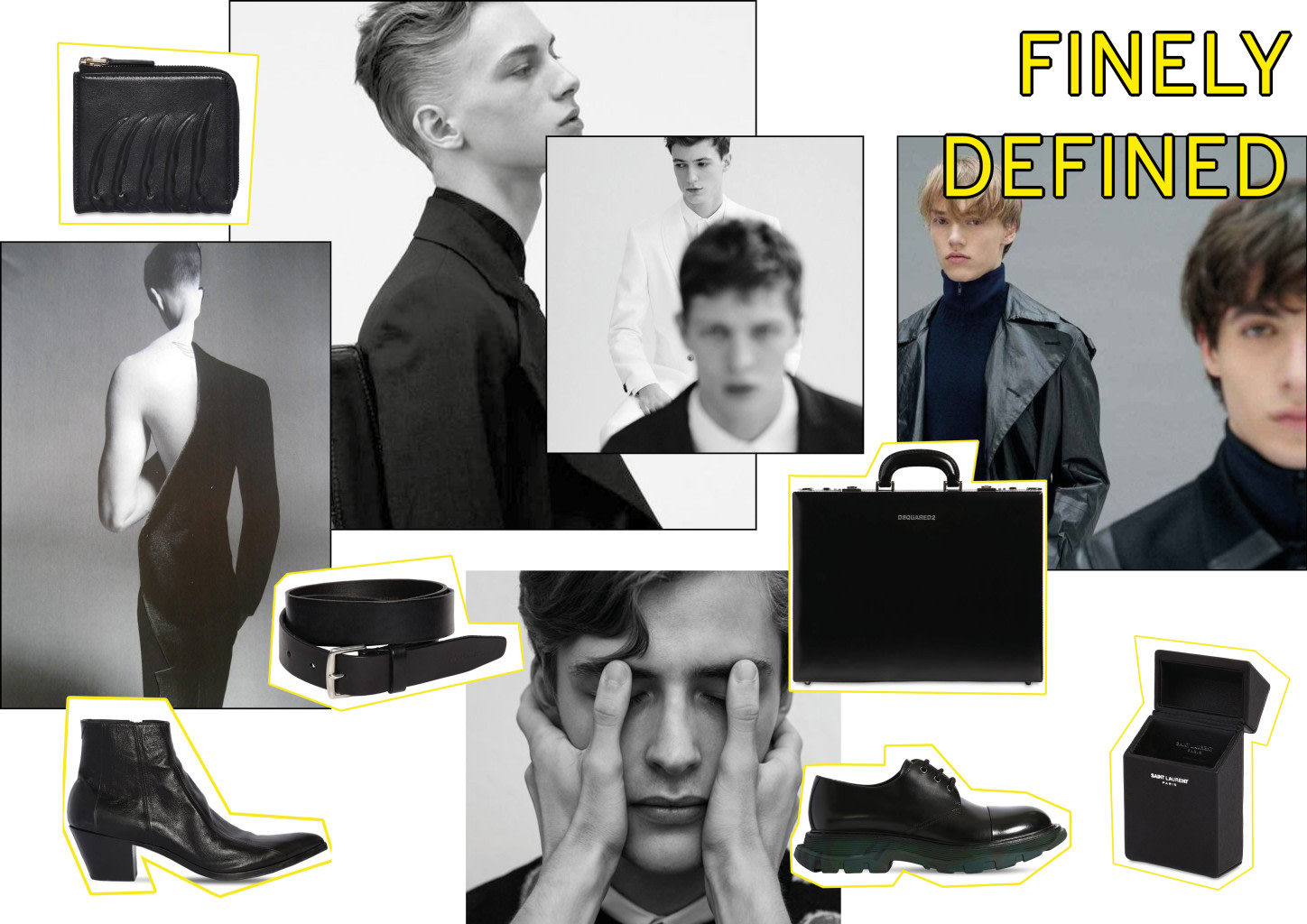 MIAMI VIBES
For SS19, this trend reached peak Miami pool boy with matching Cabana suits. Short-shorts, printed shirts and often no shirts at all, were all the rage at the menswear SS19 shows. This summer, strip it down and embrace the heatwaves. Brands took their inspiration from the surf culture of California and Hawaii, with prints showing inspirations from traditional cultures.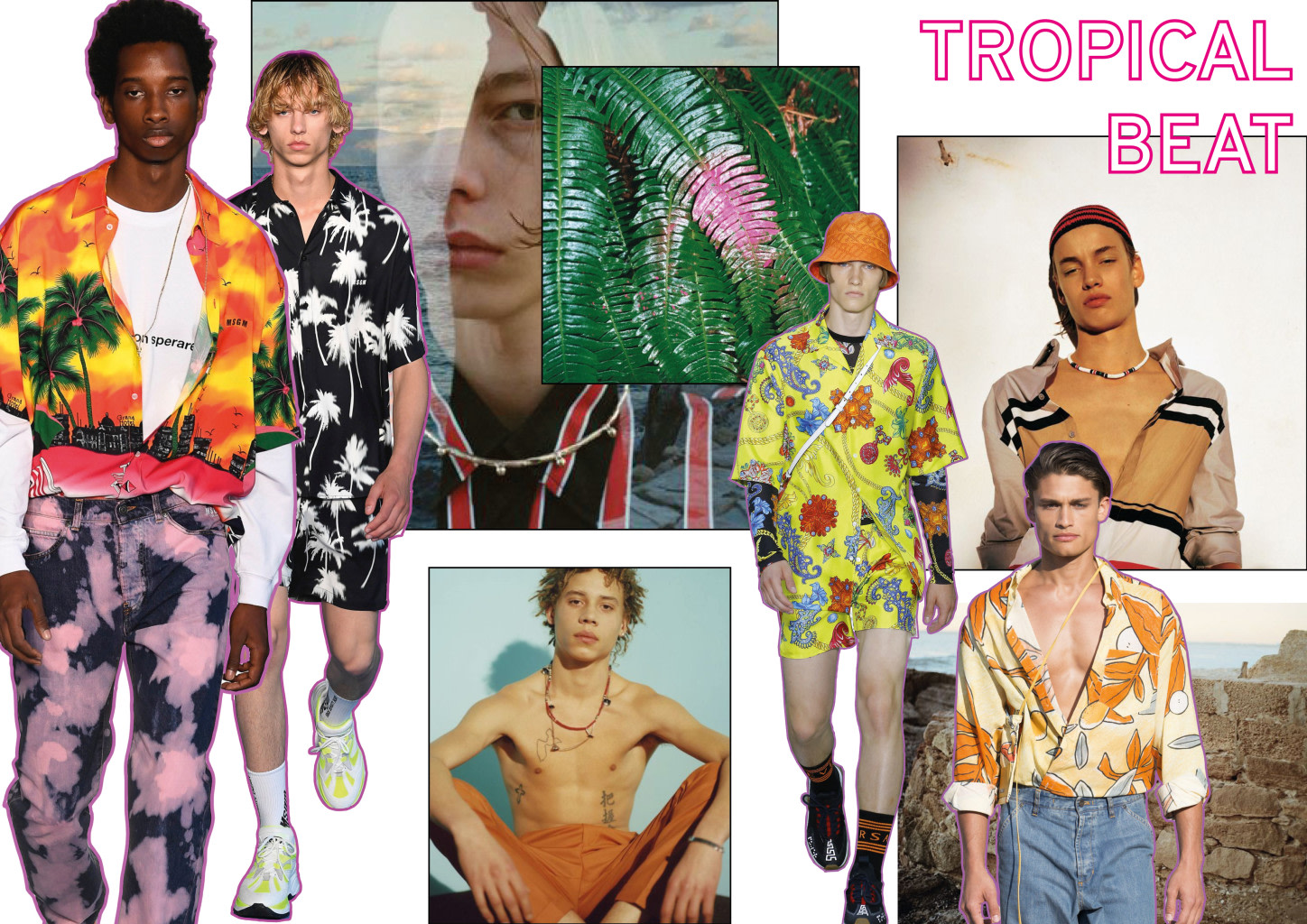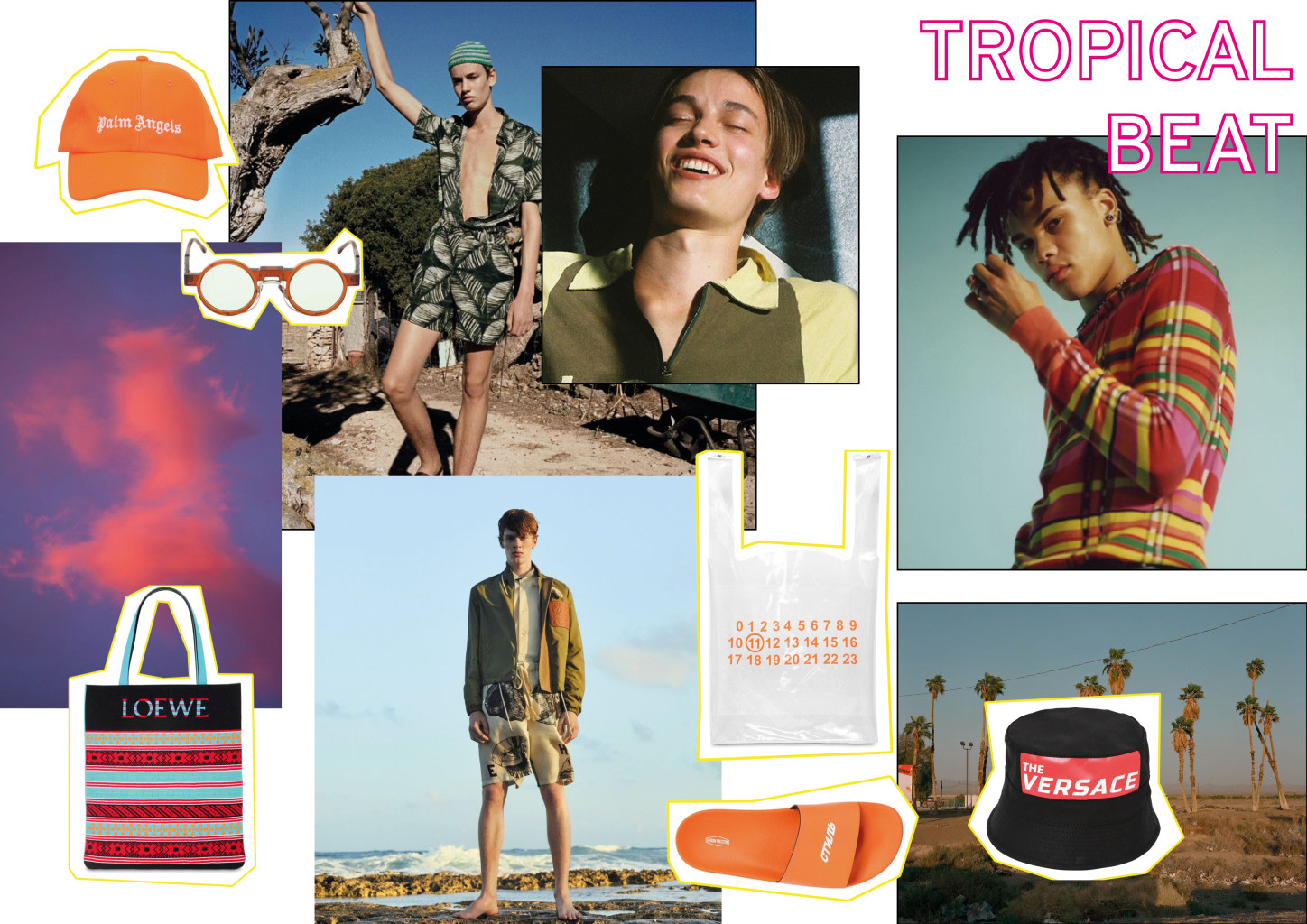 ARTISTIC INSPIRATIONS
The relationship between fashion and art has always spurred lively debates, but the two worlds have never been more closely aligned than they are right now. More and more designers are looking to the art world for inspiration, and the results are everywhere. The mixing and clashing of prints with reckless abandon was a clear runway favourite this season, with obvious avant-garde influences in the more extravagant silhouettes on the runway.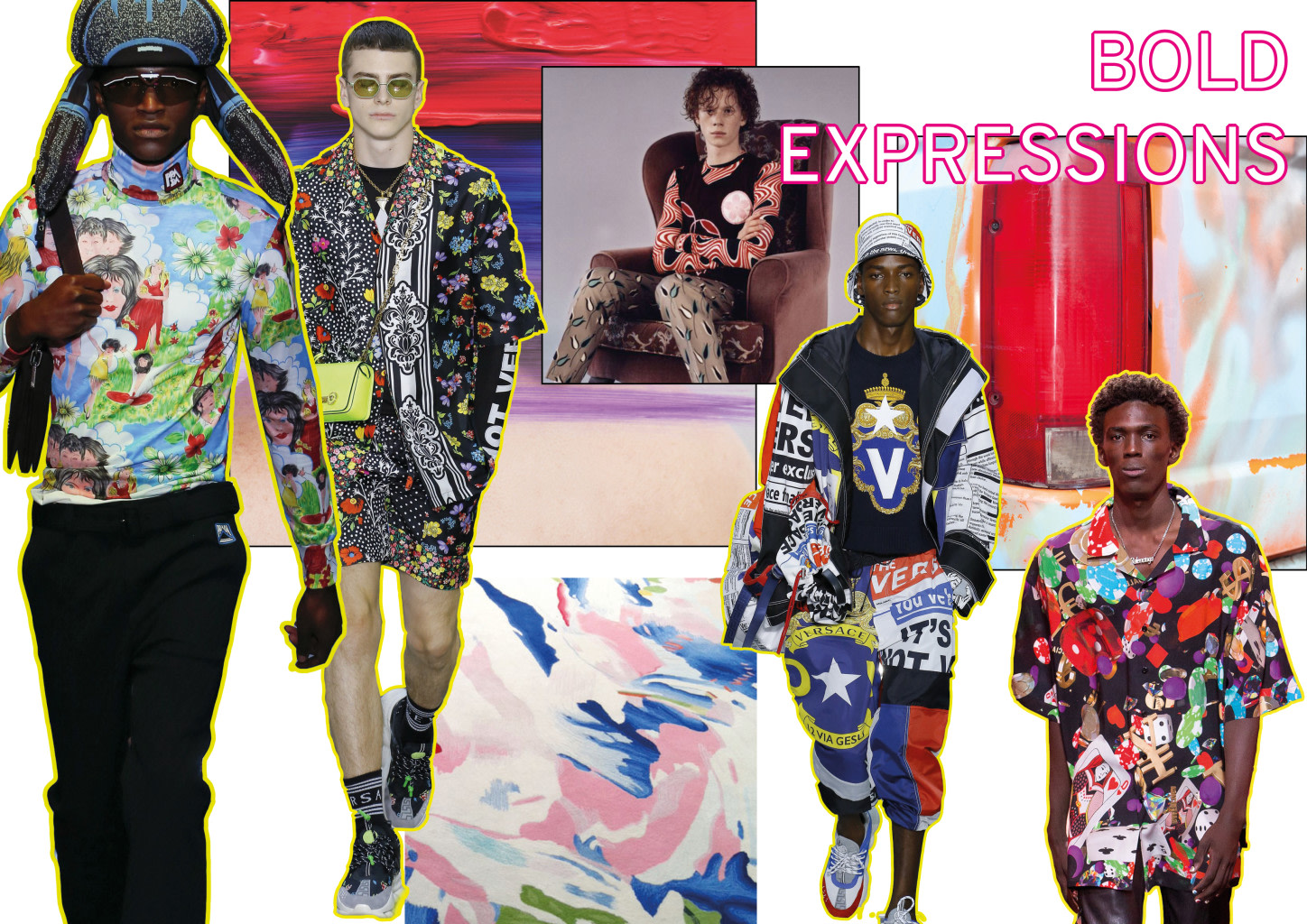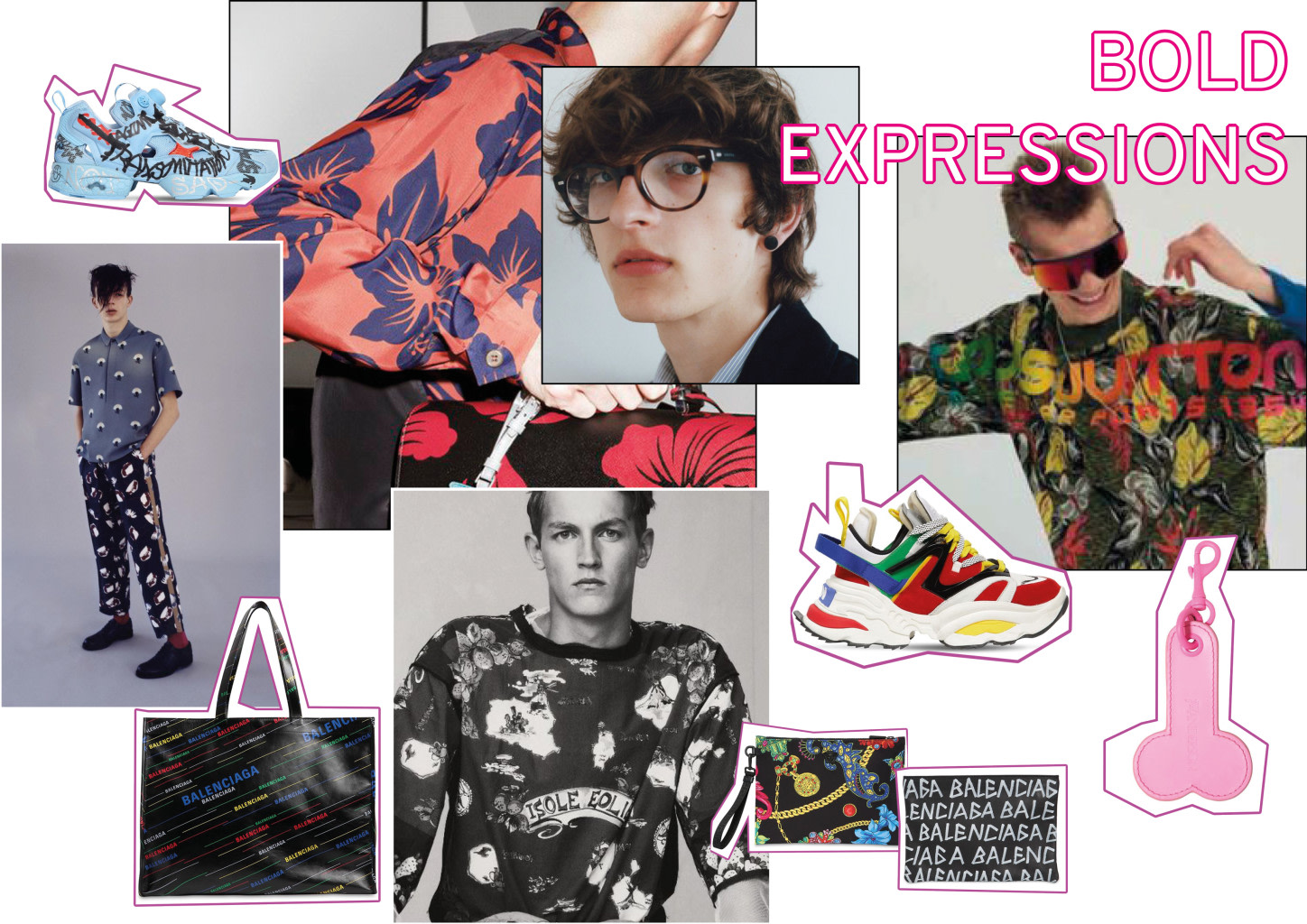 DENIM FOREVER
For SS19, many of the most important brands that showed put denim back at the core of their seasonal collections. With denim trends in menswear having run from wildly embellished to barely there over the past two years, the simple dad jean has come out on top for Spring 2019. The medium- or light-wash jean with a straight leg or a slight boot cut, also serves as a smart base for some of menswear's more kooky shirts and jackets, as seen on the runways at Versace, Prada, and Off-White.